Christian Schild
He has worked with some of the best names in beauty and fashion including magazines such as Harper's Bazaar, Elle and L'Officiel, and on famous faces like Petra Nemcova, Izabel Goulart, and Dita Von Teese. His work is exceptional and his Instragram posts have been regrammed many, many times by none other than Pat Mc Grath. I love him for his passion towards his craft and the way he makes skin look like velvet. As a person Schild is hard-working, earnest, and very, very generous. He is one of my favourite makeup artists and a dear friend. Read on for his expert tips and insider secrets:
Define beauty.
The real definition of 'Beauty' is when honesty, friendliness, love, kindness, respect, loyalty, peace and serenity are found in one place.
How do you prep models faces before applying makeup?
I begin by having my models gently exfoliate their lips with Sugar Lips from Clinical Care Skin Solutions. This is a gentle sugar scrub that also helps to plump the lips up.
The first product I apply to a clean face is Youngblood Mineral Cosmetics Refresh Minerals In The Mist. This vegan and gluten-free mist is packed full of ingredients that nourish and awaken the skin, and set a great base to work with.
I then apply the the Lait-Crème Concentrè from Embryolisse. It is definitely a must-have. This is a 3-in-1 product that can be used as moisturiser, primer and makeup remover. It gives the skin a natural glow.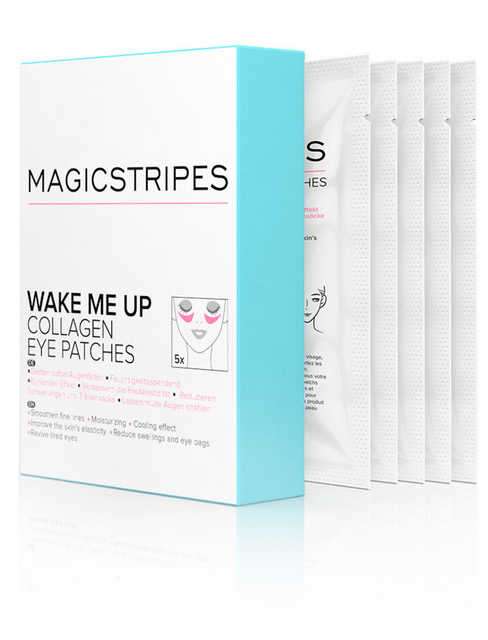 I also refresh the under eye area with Magic Stripes Wake me up Collagen Eye Patches.
Tell us the best makeup trick that you have learnt on the job.
Put on the foundation AFTER doing the eye makeup. Especially if you're doing winged liner. This way, you can erase all your mistakes until it's perfect! It also allows you to wipe off any eye shadow that fell under your eyes.
I also refresh the under eye area with Magic Stripes Wake me up Collagen Eye Patches.
What are your top 5 makeup products?
- Tom Ford Shade and Illuminate
- Urban Decay Naked Smoky Eyeshadow Palette
- Garnier Micellar Cleansing Water
- YSL Touche Eclat
- Makeup For Ever High Definition Microfinish Powder
- Chanel Vitalumiere Aqua Ultra-Light Skin Perfecting Makeup SPF 15
What is the biggest makeup mistake that we make?
Using too much foundation and not the right colour, over-concealing your under-eye circles, going overboard with lip liner, and choosing a too dark eyebrow pencil.
What are the worst hair mistakes?
Not brushing hair before washing them, brushing the ends only, using hot irons on damp hair, and thinking that you can mend split ends.
Who is your beauty idol?
Audrey Hepburn for her classic and elegant look. She's just so timeless. Her thick, youthful brows were one of her most defining features, and really set the standard for a lot of the brow looks we see trending today. I also love the winged eyeliner and full lashes combination she wore so effortlessly. Just an all-around elegant and sophisticated look.
What is your all time favourite beauty product
Elizabeth Arden Eight Hour Cream
What the best beauty advice you've ever got?
Eat clean, exercise and sleep a lot.